INWIC was created by World Refrigeration Day (WRD) and United Nations Environment Programme (UNEP) OzonAction with the support of the founding partners, namely AIRAH, AREA, ASHRAE, CAR, FAIAR, IIR, IOR, ISHRAE, JSRAE, U-3ARC, and Women in HVAC&R.
WRD, UNEP OzonAction, and the founding partners constitute the INWIC Board, which is responsible for: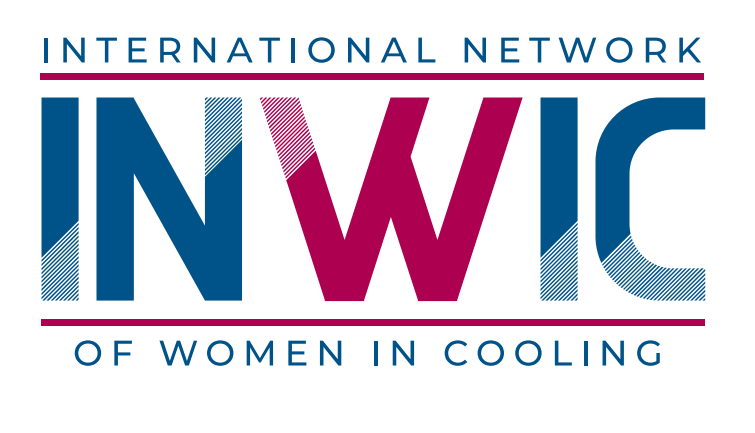 Providing oversight of the initiative.

Meeting regularly to exchange information and ideas, and to make decisions required for the successful operation of the initiative.

Approving an annual workplan including budget.

Monitoring the performance of the implementation of the workplan.
Approving the establishment and composition of working groups.
Promoting and outreaching the initiative.
Approving new partners and industry supporters.
Amending the Charter as required, including the articles describing the structure and operation of the initiative.
Colleen Keyworth
President
Bio
Colleen Keyworth is the Director of Sales and Marketing for Online-Access, an HVACR web marketing company located in Michigan. Keyworth regularly trains contractors around the US and has served on the board of Women in HVACR for the last nine years. She was 2022 President of Women in HVACR.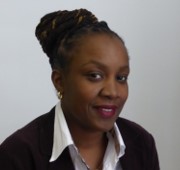 Ina Colombo
President-Elect
Bio
After more than 10 years of experience working in the engineering industry and research, Dr Ina Colombo is now the IIR deputy director general, AFBE-UK head of research, and secretary of the IIR Working Group on Careers in Refrigeration (CaRe) and lives in Paris.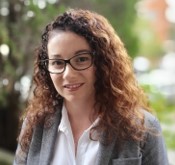 Ms. Mikaila Ganado
Board Member
Bio
Mikaila is a director and owner of GWA Consultants Australia. She is a mechanical engineer involved who specialises in whole-building mechanical services and energy upgrades and is passionate about improving the energy performance of existing buildings. Mikaila is a director of AIRAH and President of Women of AIRAH.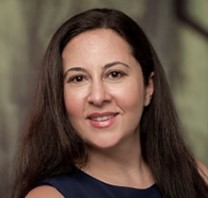 Ms. Ura Sarfejoo
Board Member
Bio
Ura Sarfejoo has been working in the technical services industry with clients in the commercial and industrial sectors since 2000. Sarfejoo has a bachelor's degree in mechanical engineering and in 2013 completed a master's degree in management from Macquarie Graduate School of Management (MGSM).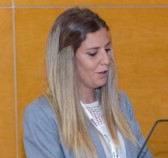 Ms. Lorena Hernandez
Board Member
Bio
Since graduating as a mechanical engineer in 2010, Lorena Hernandez has built up several years of experience working in the RACHP sector. Hernandez is currently the Technical Director at ASOFRIO and participates in Spanish and European technical committees. She also represents AREA, the European Association of RACHP Contractors, at INWIC.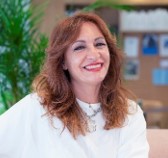 Ms. Susana Rodriguez
Board Member
Bio
Since finishing her studies in business sciences, Susana Rodriguez has gained more than 25 years in the HVAC sector. Since 2010, Susana has been the general director of a refrigeration company. She is also president of AEFYT and ASOFRIO.
Sonya Pouncy
Board Member
Ms. Sarah Maston
Board Member
Bio
Sarah E. Maston, P.E., BCxP, LEED AP. She serves on ASHRAE's Board of Directors as a Vice-President. Her day job is Director for the Commissioning and Energy Services Division of Colliers Project Leaders, supporting projects in Massachusetts and Rhode Island. She is a mechanical engineer with over 20 years of experience.
Ms. Li Mingjia
Board Member
Bio
Ming-Jia serves as the associate editor of the Journal of Applied Thermal Engineering. She is also on several editorial boards of international journals and is a committee member of various international academic societies. Ming-Jia has received international awards and national awards such as Asian Young Scientist Award, and the National Young Top-notch Talents Program.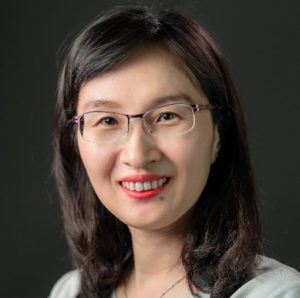 Ms. Liu Xiaohua
Board Member
Bio
Dr Liu Xiaohua is a Professor in the School of Architecture, at Tsinghua University, PR China. She engages in research on building energy conservation and air-conditioning system and studies in-depth the independent humidity control system. She is responsible for Project of Substitution Technologies' 13th five-year plan, the Excellent Youth Scientists Fund supported by NSFC and so on.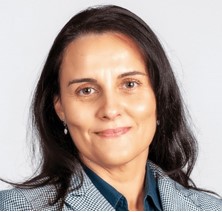 Ms. Odete de Almeida
Board Member
Bio
Odete de Almeida is a Mechanical Engineer and a Building Physics Engineer. De Almeida co-founded the Paulo Queirós de Faria-Consulting Engineers and is a professor at the Polytechnic of Porto. From 2020 to 2022, de Almeida was the President of FAIAR, and from 2019 to 2021 president of EFRIARC.
Ms. Claudia Sanchez
Board Member
Bio
Claudia Sanchez, Colombian HVAC Association Executive Director. M. Arch, Minor Interdisciplinary Studies from School of Design, NC State University, Raleigh, North Carolina. U. Nacional, Colombia, B.A. Architecture. Claudia has been Executive Secretary for Federacion Iberoamericana de Asociaciones de Aire Acondicionado y refrigeracion-FAIAR since 2015.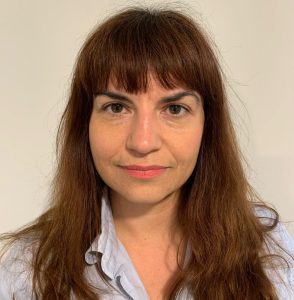 Catarina Marques
Board Member
Bio
Catarina is a Senior Research Fellow at London South Bank University with 15 years of experience in District Heating and Cooling, and Refrigeration. Catarina is the President of the Careers in Refrigeration (CaRe) working group from the IIR, a fellow of the IOR, and a member of the IOR Board of Trustees and steering group on Women in RACHP.
Ms. Lisa-Jayne Cook
Board Member
Bio
Lisa-Jayne Cook, Service Sales Manager at GEA Heating and Refrigeration Technologies, is a multi-award-winning engineer with over 22 years of experience in the RACHP sector. She is a Fellow and Trustee at the IOR, Director at ACRIB, Non-Executive Director at Gosport and Fareham Multi Academy Trust and STEMazing Chair at World Refrigeration Day.
Ms. Miriam Rodway
Board Member
Bio
Miriam Rodway is CEO of the Institute of Refrigeration (UK) and project co-ordinator for the REAL Alternatives 4 LIFE programme. Rodway has been involved in managing Refrigeration Emissions and Leakage (REAL) reduction programmes for the IOR, and working with international teams since the programme of activities began.
Ms. Deepa Rajganesh
Board Member
Ms. Anushree Riswadkar
Board Member
Kuniaki Kawamura
Board Member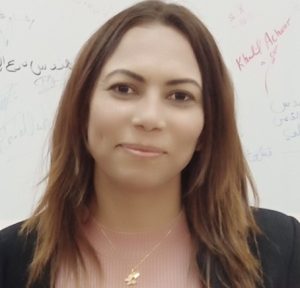 Ms. Raoudha Massaoudi
Board Member
Bio
Raoudha Massaoudi, Engineer in Energy Engineering
from Tunisia. She is a trainer in refrigeration and air conditioning within the Tunisian professional training agency (ATFP) since 2010. She is a national expert with UNIDO, a guide and facilitator for new entrepreneurs, the President of ATRC, and Secretary in charge of gender promotion and female mobilization for U-3ARC.
Ms. Yamah Angeline Sumoku
Board Member
Bio
Ms. Yamah Angeline Sumoku is a master trainer of Refrigeration and Air Conditioning in Africa. She is a consultant to the Liberia Refrigeration and Air conditioning union (Libreatu), the Lead coordinator of Liberia Ladies RAC union and the deputy chair for the female sector of U-3ARC. She has been teaching Refrigeration for the past nine years, helping and balancing the gap for Liberian and other African ladies involvement in RAC.
Ms. Samira Korban-de Gobert
Board Member
Bio
Since Samira Korban-de Gobert joined UNEP OzonAction in 1998, she has actively contributed to raising awareness of the need for ozone layer and climate protection. She has earned the 2009 US Environmental Protection Agency Ozone Layer Protection Award, the 2007 "UN 21" Award, and the 2007 UNEP Ozone Secretariat "20th Anniversary of the Montreal Protocol Award".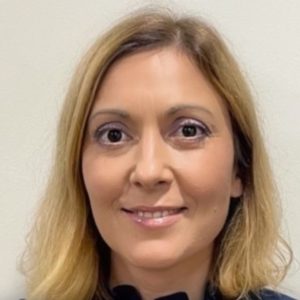 Ms. Sonja Wagner
Board Member
Bio
Sonja Wagner is a Programme Management Officer with UNEP OzonAction, based in Paris, France. She has over 15 years of experience in the preparation and implementation of Montreal Protocol-funded phase-out projects, including activities in the RACHP sector. Sonja is also a member of the OzonAction Gender Core Team.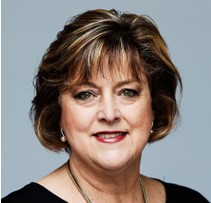 Ms. Marcia Christensen
Board Member
Bio
Marcia Christiansen has served as Vice President (2022) and President (2023) for Women in HVACR. She was previously a Board Member for 5 years. In addition to her work with Women in HVACR, she is the Business Unit Manager for PECO Control Systems. She has 30 years experience in the industry.
Ms. Jacinta Caden
Board Member
Bio
Jacinta, an RAC engineer with nearly 20 years in the industry. Currently Technical Sales Manager at USystems, specialist manufacturer in data centre cooling solutions. Jacinta is WRD Secretariat, won several industry awards, was the third female IOR Board of Trustee in 119 years in the UK, resulting in committee/initiative efforts revolving around skills, education, training, STEM, WiRACHP.
Mr. Stephen Gill
Board Member
Bio
Stephen Gill has 40 years of experience working in refrigeration. Gill is the founder of World Refrigeration Day and served as President and Chairman of the Board of Trustees from 2016 – 18. He is currently Head of Sustainable Cooling at the Carbon Trust.
Lori Tschohl
Board Member
Bio
Owner of Eagle Pipe Heating & Air, is a leading HVAC contractor specializing in commercial gas pipe and HVAC systems. Lori serves as Vice President for WHVACR and Jefferson County Home Builders Association, is a member of Kitsap Home Builders Association and Jefferson County Habitat for Humanity board member. She's also a founding advisor of WIPP 
International Network of Women in Cooling
A not-for-profit organisation
Signup to get the latest news, events and resources.